Director: Justin Kurzel
Starring: Michael Fassbender, Marion Cotillard, David Thewlis

This is the first of my film reviews for the blog. I hope to add more over time. I saw this film two weeks ago at the cinema.
Macbeth is one of Shakespeare's most infamous plays, often referred to as The Scottish Play so as not to add a curse to those talking about it. I read it many times as a child, but not had any interaction with it as an adult, so approaching this now was interesting. Would I still like it?
Perhaps 'like' is a strange word to use. It is recited in Shakespeare's English, of course, but spoken in a Scottish accent (Watch out for a turn by David Thewlis, Harry Potter's very own Professor Lupin, as King Duncan).
The story is well known but I will reiterate the film's take on it, which thankfully does not deviate much from the original script.
In essence, Macbeth (Michael Fassbender) is a great general in the King's army, and on completing a battle, he meets three witches who profess that it may be time for a new King to rise. It is all done through symbolism, for example, one of the witches holds a dagger covered in blood and infers that a time of change may be at hand.
Macbeth, like many of his men, is tired of an apparently weak King. Duncan leads by inertia rather than via strong command, and on discussing the strange events of the day with Lady Macbeth (Marion Cotillard)
he decides, or rather she does, that they should in fact murder the King. They have sex, and then plan to execute their plot the very next day. Sex and planning a coup does not a good combination make! Lady Macbeth wants to seize the opportunity, telling her husband that he can blame the murder on the King's incompetent men (they aren't, but he makes it so by getting them drunk).
Apart from the extremely violent opening battle scene, the murder of King Duncan, via a simple knife, is very bloody and dramatic. I saw some people looking away when the scene played out.
Lady Macbeth chastises her husband when he fails to leave the bloody knife at the scene. He goes back and plants it. The following day, when the King's body is discovered, no-one would consider blaming Macbeth. But there is no heir, no-one who could take over.
Through careful and ruthless manipulation of the Court, Lady Macbeth ensures her husband in crowned King, with herself as his Queen.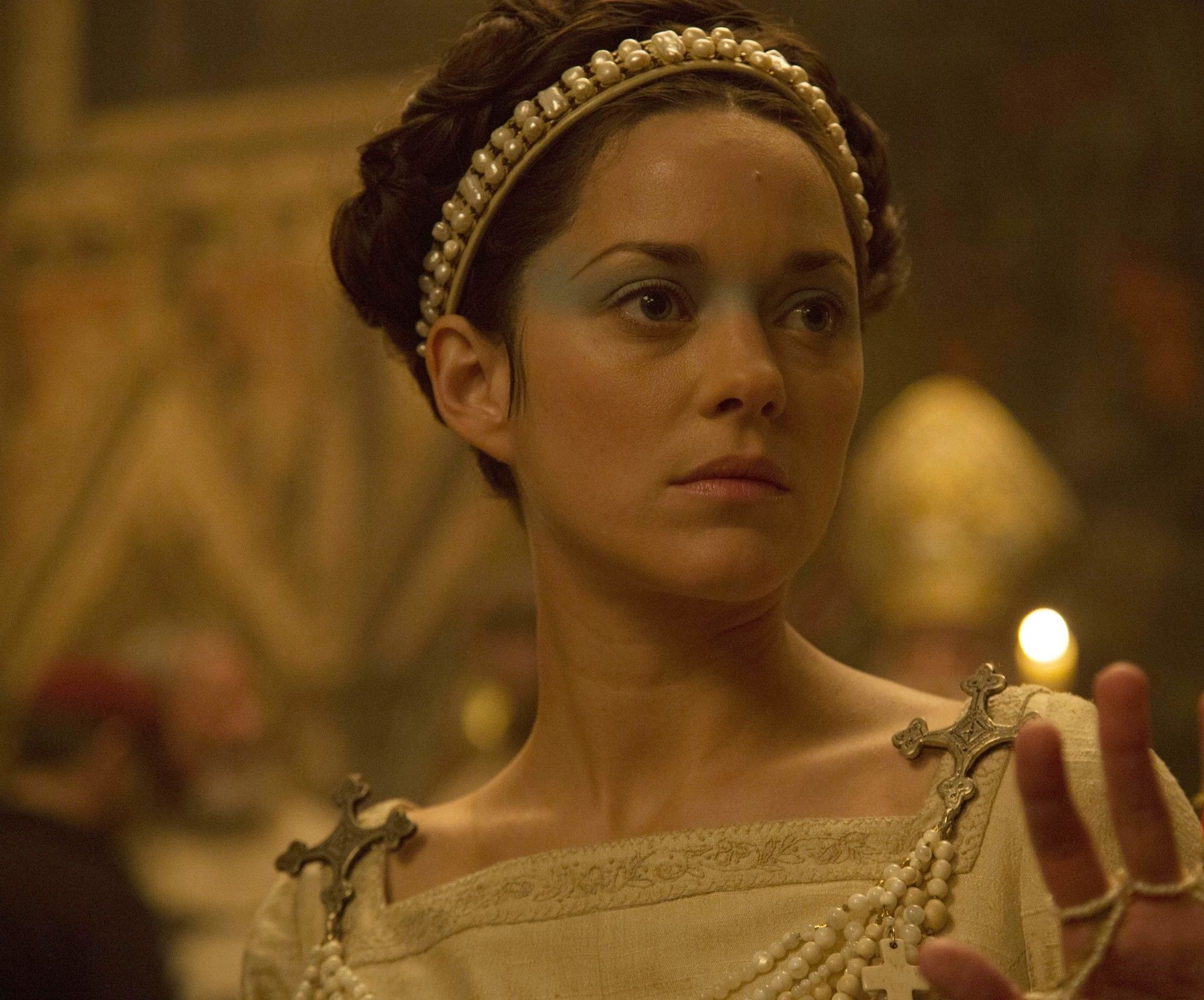 As with many of Shakespeare's plays, the happiness cannot last, and Macbeth begins to rue what he has done, and slowly, both of them descend into madness.
So, is Macbeth any good? Does it work on the big screen? My answer would be a resounding yes.
The direction is fantastic, creating a hellish version of Scotland with red fiery hues adorning the screen. Both leads are tremendous, and I say that without having seen the talented Michael Fassbender in any other film.
40 year old Marion Cotillard looks like she is in her late 20s, with her olive skin and elven looks, she was a treat for my eyes. Her obvious beauty takes nothing away from her considerable acting talent. I would like to see her amongst the names for an Oscar next year.
Macbeth is bloody, brutal and brilliant. Find the cinema with the biggest screen possible, and enjoy every moment.